Philips Rhythmic Edge 4.1 PCS703


Posted: October 12th, 2001
Written by: Davey "Daveyiv" McWatters

Whats in the box?

Now let us take a look to see what Philips has included with the Rhythmic Edge.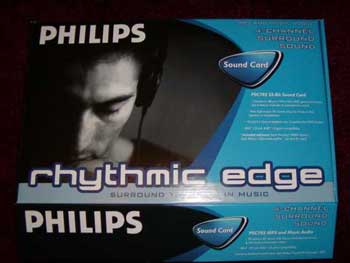 The box Philips ships the Rhythmic Edge in lists quite a bit of information about the capabilities of the soundcard on it. That is a good thing for the people at stores debating which soundcard is right for them.




The box contains pretty much the same stuff any other retail boxed soundcard would include: a manual, quick start guide, the soundcard iteslf, an audio cable, and a driver installation disc. Additional software the installation disc includes is: Siren XPress 2.0 music player/ripper/organizer, AudioPix, Acid XPress, Yamaha soft-synthesizer. I had a few complaints with Siren XPress but thats not what this review is about so I won't go into detail about it.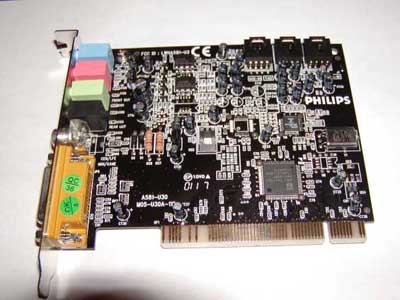 Much like Philips' Acoustic Edge, the Rhythmic Edge is designed on a black pcb. In my opinion, the black pcb really looks sharp. It looks like the average soundcard on the outside with all of its chips, capacitors, and resistors. It also has 3 audio input connectors for audio from cd-rom drives like most other soundcards.





As you can see, it has most standard connectors for budget soundcards. It has Line In for your devices such as external mp3 players, mic in for your microphone of course, front out for your speakers plus rear out for surround sound, and also contains a SPDIF out connector as well as a gameport for your gamepad/joystick if it doesn't use USB.