Lian-Li PC60 Modified By The Card Cooler


Posted: January 23th, 2002
Written by: Davey McWatters

Lian-Li PC60 Modified By The Card Cooler
---
---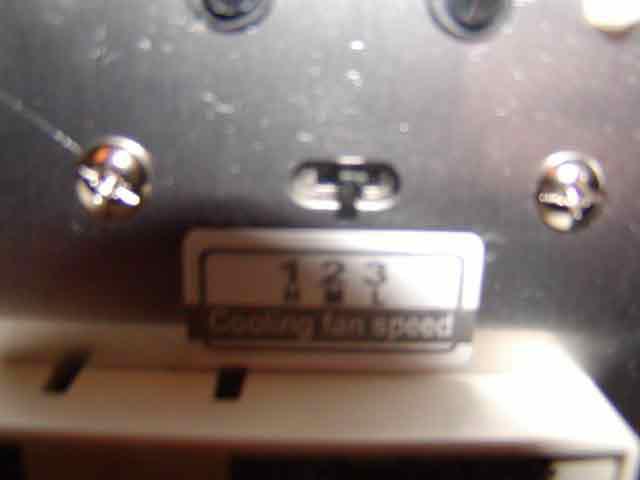 Lian-Li has added a feature for many different types of users to make use of. They allow you to select the speed you wish your intake fans to spin. Someone looking for an extremely quiet case will opt to use the low setting while someone looking for the most cooling will opt to use the high setting. I find the medium to be my setting of choice. It gives an even balance between cooling performance and noise.




The front of the PC60 with the bezel removed is still very clean looking. Removing the panel gives you access to the fan speed control switch, the 5¼" drive bay panels, the 3.5" drive cage, and the intake fan filter. There are no tools required to remove anything from the front of the case, excluding the PCB that holds the speed switch.




Above is the 3.5" drive bay removed from the front of the case. All that is required to remove it is to unscrew the three thumbscrews and then pull it out the front of the case. You will need to unplug any drives you have in it, of course. They bay panels remove very easily as well. You simply squeeze in on the sides and it slides right out.




Lian-Li includeds pretty much everything you will need to install your computer. It comes with motherboard anchors and screws to mount your motherboard to the case as well as screws to hold your drives in place. They also include an extra thumbscrew just in case you lose one.




The slide out motherboard tray is one of the best features of the PC60. It includes room to slide all of your PCI cards and the exhaust fan out as well as your motherboard. Some cases only have a slide out tray for the motherboard, which means you have to remove all of the PCI cards before you can remove the tray. This can be quite the hassle. Lian-Li has done a very good job at fixing the problem. All you have to do is remove the ATX power cable from your motherboard and remove the IDE cables and the thing slides right out. The exhaust fan also comes with a grill to keep your wires from being sucked into it and harming your computer.




Lian-Li has included thumbscrews on all of the add-in card slot covers. That makes adding or changing your AGP/PCI cards tool-free and a breeze. The slot covers are also nice quality unlike the flimsy ones that some cases include.