Review: Global WIN CAK38 Heatsink (Page 2/3)


Posted: May 4th, 2001
Written by: Tuan "Solace" Nguyen

CAK38 (cont.)



When you receive the CAK38, the bottom comes with some basic white heatsink compound that I recommend removing. Itís not even applied smoothly, but itís still better than the pink chewing gum that comes on a lot of heatsinks these days. If you donít have separate heatsink compound, just use the one that comes on the CAK38. Itís not bad, but itís not fantastic either.

The bottom finish of the CAK38 is smoother than most aluminum heatsinks I see and because copper is softer than aluminum, itís easier to smooth down with fine grit sand paper. As you can see, itís a little difficult to see the stereo jack in the surface, but itís still smooth, just not as smooth as Alphaís heatsinks.

If youíre unfamiliar with what Iím talking about here, please take a look at my Heatsink Buyerís Guide. It has informative information about what you should look for and watch out for when purchasing a heatsink.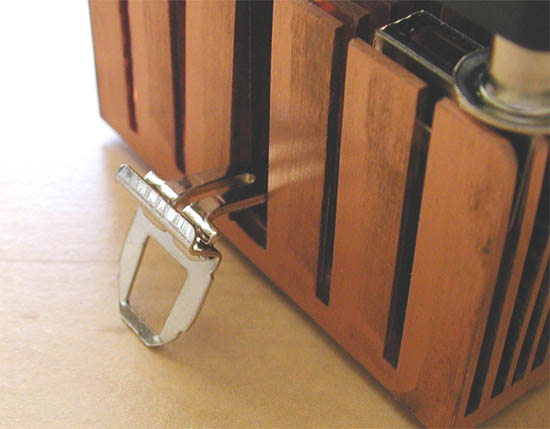 Thereís an issue of user-friendly clips on all Global WIN heatsinks that need to be addressed. Thereís a small finger tab that is suppose to make it easy for you to clip the heatsink onto your socket but it seems to make it more difficult. Also, if youíre installing the CAK38 on a tower case, make sure to lay the tower down horizontally to install the heatsink. Itís quite heavy and I donít recommend you installing it onto your precious CPU. If you mishandle it, it can fall and smash into the expension cards below -- most likely your video card.