Compex Wireless Networking Lineup (802.11b)


Posted: July 22, 2003
Written By: Dan "Tweak Monkey" Kennedy
Supplied By: Compex
---
---

WP11A+ 4-in-1 Access Point

Hey, where are the big antennas?



Upon first glance, the WP11A+ is a bit strange. A non-removable PC card extends from its side (or top?). There are no large external antennas. It looks tame and plain, with no crazy lighting schemes or colors. Don't worry though, it still packs a lot of punch for an 802.11b access point.

The WP11A+ has 13 LEDs: diagnostic and access point lights, WLAN, 10M, 100M, COL, FDX and Power.

Features



The box, after I stepped on it. Oops.



WP11A+ Enhanced Wireless Access Point with MC-Card Connector

Industry Standard: IEEE802.11b
Frequency Band: 2.4GHz ISM
Media Access Method: CSMA/CA
Transmission Rate: 11Mbps
4 Selectable Operating Modes: AP, Client, Gateway, Routing Gateway
WEP: 64/128 Bit
Transparent Bridging: Yes
LAN-toLAN Bridging: Yes
VLAN: Wireless & Tagged
SNMP : Yes
MC-Card Connector: Yes
Warranty: 3 Years

MSRP: $129.95

Product Description:

Compex NetPassage series WP11A+ is an enhanced 11Mbps Wireless LAN Access Point configurable for four operating modes (selectable). WP11A+ supports up to 11Mbps wireless communication on 2.4GHz ISM (Industrial, Scientific & Medical) using DSSS (Direct Sequence Spread Spectrum) radio technology. With the build-in MC-Card connector, the WP11A+ can be connected to an optional Compex indoor omni directional high gain antenna, WA-HGA-5+, for maximum indoor wireless distance. The WP11A+ can also utilize external outdoor antenna and amplifier through a radio pigtail to extend broadcast distance up to one mile!!

Performance and Analysis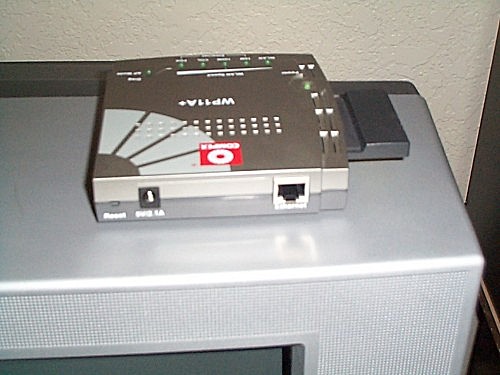 Preparing to install the AP...



Installing the WP11A+ was a breeze. I simply ran the cable from my switch to the single 'Ethernet' port on the AP. I plugged in the adapter and it was up and running within minutes. Nothing had to be installed or configured before it worked in my apartment, but further configuration is possible with the included software.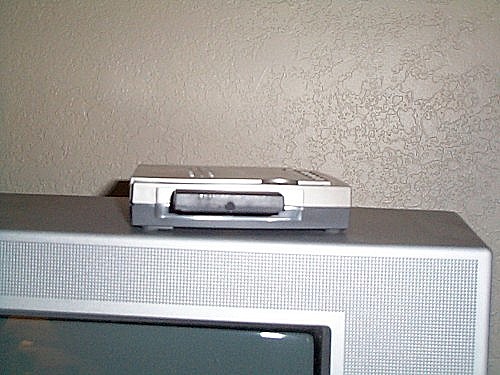 The antenna plugs in here for an even better signal.



The signal strength was very impressive. Even without the external antenna, the signal was 'Excellent' (full bars) in almost every room. In the absolute opposite corner of the apartment (~1350 square ft, 2 story, 3 bedroom) the signal was still decent. I imagine that line-of-sight, this access point is capable of about a 100-150 foot range with no problems whatsoever. If you need a better signal that this, consider the external antenna, which provided a solid signal in even our worst environments.

After days upon days of gaming, Internet browsing, remote desktop, and file transfers, I have yet to see this AP skip a heartbeat. While gaming typically suffers from a wireless connection through walls and doors (high packetloss and pings), this AP does not show it at all. There have been no compromises to date in our testing.




Much better than the "Low" I usually get w/ my SMC AP here!



While the price may seem a bit steep to some (actual cost is considerably lower than MSRP), Compex's WP11A+ delivers incredible performance in a very nice package. Combine the AP with Compex's antenna (next page) and you will be quite impressed with the results. Then again, this late in the game, you might be better off waiting for Compex's 802.11g line to reach the market.

Overall Score: 8 / 10