How to Build a Server (Page 3/12)


Posted: May 30, 2001
Written by: Tuan "Solace" Nguyen

The Hardware

Before I continue on to discuss about the components I chose to build the server with, itís important to keep in mind that any number of other combinations of components can be used. I happen to have these parts and feel they would make good use in a server so Iím using them. Some of the components Iím using arenít necessarily the best choice for you. Make sure you take a look at your options and your goals. Letís check out the hardware.

The Processor: AMD 1.0GHz Socket A Athlon

The 1GHz Athlon is an excellent processor for a server. Itís readily available on the market and doesnít put a hole in your pocket. My main reason for choosing this processor is because itís relatively cheap, and performs like a champion.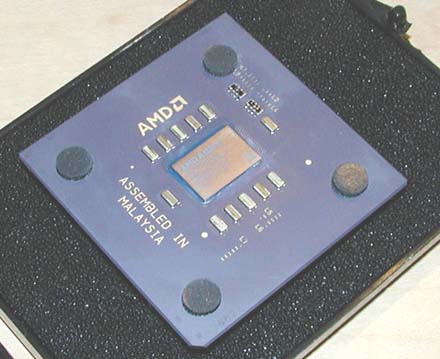 A tried and true component among enthusiasts, the 1GHz Thunderbird outperforms everything except higher grade Thunderbirds and Pentium 4ís. However, those CPUs have a higher price/performance ratio than the 1GHz.

The Athlon is a good server processor because generally, the server will be doing a lot of integer intense processing with some floating-point calculations on the side. If youíre setting up a game server, the floating-point power of the Athlon is unmatched and comes in hand during those fierce battles. If youíre setting up the other types of servers, integer performance is right at hand, when you need it, exactly how you want it. Thunderbirds are known to be the all around best performer in every category thatís thrown at it. You shouldnít have any slowdowns if you go with one of these babies.

The Motherboard: MSI K7T Pro

A server needs to be stable and have the highest up time possible. With that in mind, the board I chose for the server is the MSI K7T Pro. The K7T is a proven performer and is the most stable, KT133 based board. Although itís not the fastest motherboard I could have picked, on a server, itís often more wise to choose stability over performance. However, the K7T has a nice blend of speed and stability with more emphasis on stability.



The only gripe I have with MSI boards is that they have big honkey capacitors. These things are huge on an MSI board and sometimes when I'm in the process of removing a heatsink, Iím afraid I might accidentally break one off as they are very softly connected to the board. Other than that, having six full PCI slots is a definite plus for a server board.

Since weíre building a home or small office server, the K7T Pro serves us well. If you want to go high end, look into server and workstation boards from Tyan. Tyan boards come with extra features such as redundant power supply connectors, 64bit PCI slots and dual processor support.