Posted: August 5th, 2002
Written by: Davey McWatters

Wahoo Computers Schema


---
---
The Case:


A single four-pin Molex connector powers the baybus. This makes for a very easy installation for the user, so they donít have to hard wire into their power supply possibly shorting something out. Nobody should have any problems making this baybus work, even if they are electronically challenged.




If you decide that wish to operate different fans inside your case at different operating speakers, the voltage control knobs on the baybus allow you to do just that. Using a small screwdriver, you can adjust how fast your fans spin. Maybe you are a user that wants optimal performance, or someone who wants the least noise possible from their case. Wahoo has you covered with this baybus. They also use bi-color LEDís to indicate which setting your fans are operating at.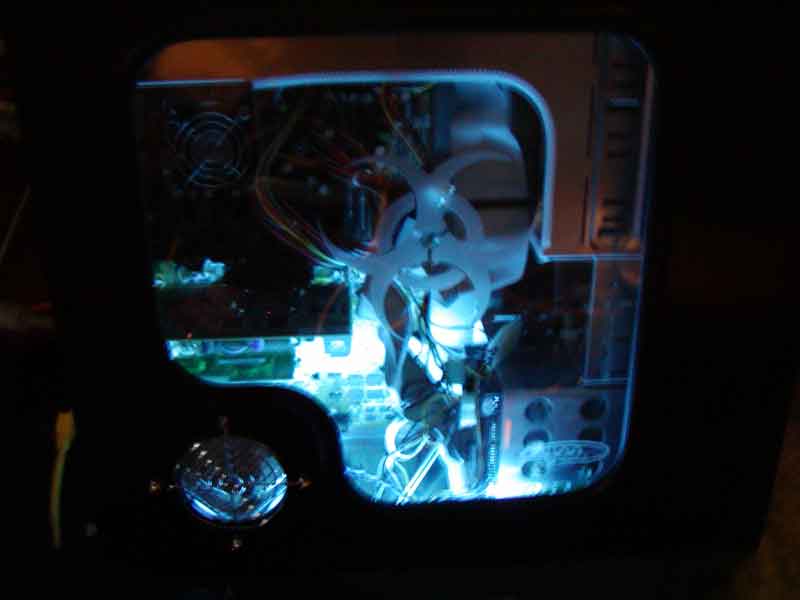 The blue cold cathode light in the case lights up the bottom half of the case well, but what about the top half. The problem lies in the placement of the light, instead of placing it on the bottom of the case; they would have gotten a better effect by placing it in the back-leftmost region of the case vertically. This would be a simple fix for anyone to do themselves, but as a tip in the future they might consider a new mounting location so that your expansion cards donít hinder the light as much.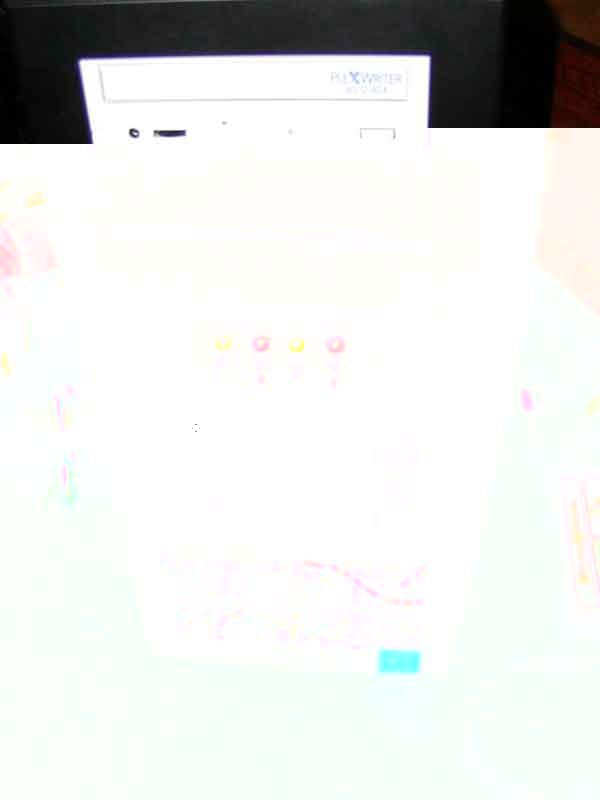 Now for a look at the front of the case powered on. It is hard to tell that the case badge lights up, the camera flash interfered with that. However, it does actually illuminate using a piece of EL glow wire and it looks great. Now that badge alone is a fifty-dollar option, which most users will most likely tend to avoid. One cool thing about it is that you can get a custom case badge if you desire.

Secondly, the baybus is using bi color LEDs to indicate which setting your fan is spinning at. The LEDs are green or red. The next baybus with the black switches controls the lighting in the case. One of the switches turns the cold cathode light on, while the other turns the illuminated case badge on.

Most people complain when they have a black case because they say that white drives clash with it. I tend to disagree on this case though. I think it looks kind of nice to have white drives and the rest of the case black, the power and reset buttons are white, so the case isnít totally black anyway. This is just a personal preference though; you can paint your drives if you have to.