Posted: April 19th, 2002
Written by: Tuan Huynh
---
---
Additional Components Added..


Since the SS50 is designed for Socket 478, weíll be installing Intelís fastest Pentium 4 right now, the recently released 2.4 GHz (400 MHz FSB). The 2.4 GHz is based on the Northwood core which is manufactured on a .13u fabrication process, allowing the processor to run cool while operating at high speeds. As Intelís advertisement states that the P4 is ďThe Center of your digital world,Ē we will be using the P4 as the center of our Digital entertainment center. ;)




Though the SS50 features 6 Channel C-Media onboard sound that does a very good job with audio for the typical end user, Iím too much of an audio quality freak to be using onboard sound. Thus I chose to go with one of my all time favorite sound cards the Hercules Game Theater XP, based on the Cirrus Logic CS4630 audio DSP. The Hercules Game Theater XP features all the in/outís youíll ever need, including Digital Coaxial and Optical in/out, 6 Channel Audio output, front headphone and Mic jacks, and 4 USB ports for low speed USB peripherals.




No computer used for the center of a digital entertainment center would be complete without a TV Tuner card. The TV Tuner card weíll be using this time is Leadtekís recently released WinTV2000XP card which also features an FM Radio tuner and IR remote as well. The WinTV2000XP, unlike ATIís TV Wonder series, has excellent Windows XP drivers which make installation simple and pain free.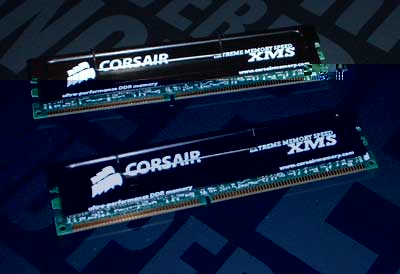 Since the SS50 utilizes DDR memory, I decided to go with 2 sticks of Corsair XMS2700 memory which is some of the finest memory available today.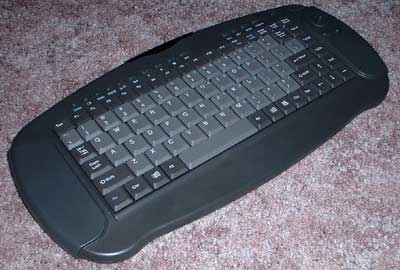 An entertainment center canít be complete without a keyboard or some type of device controlling it, thus I went to my local PC store and found a Lite-On wireless keyboard/mouse combo for a mere $30 that is well suited for the task.

Putting it all together




After putting everything together, youíll end up with a stylish system thatís relatively twice the size of the Nintendo Game Cube. Youíll notice that the 16x Toshiba DVD Rom I have in there is silver, they donít come in silver, but nothing a little silver spray paint canít fix. If you donít feel comfortable spray painting your drives, Directron sells pre-painted face plates for your CD drives.

The Power LED on the SS50 is also extremely bright, as in you can stand about 20 ft away from the unit and still have it shine on your shirt. Luckily the power LED is blue so thereís no need to replace the LED. The HDD activity LED on the other hand is orange, and isnít as bright as the power LED.