MidiLand 7100 5.1 System (Page 1/3)


Posted: April 18, 2000
Written by: Dan "Tweak Monkey" Kennedy

Introduction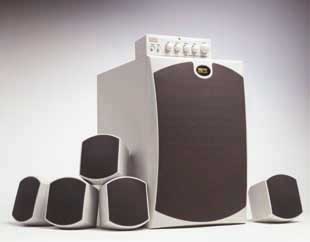 It seems as though every once in a while, there comes a company in this industry that really makes you say "wow". Whether it is due to value, quality, performance, or customer support, the size of the company usually is not an issue. In fact, sometimes most people haven't even heard the company's name before.

Many of you probably have heard of MidiLand, and we assume a smaller audience has even owned some MidiLand speakers. If you haven't owned a S2/S4 or plain MidiLand system, maybe you've owned a set of MLi speakers... Anyhow, in my opinion, MidiLand's S2 and S4 divisions tend to make some of the best high-end computer speakers. For this reason, we were glad to have the chance to hear the S4 MidiLand 7100 system and to write this review.

At a nice price of approximately $155, but with lower power ratings and size than some of MidiLand's bigger beasts (such as the S2 4100s, or the S4 8200s), these speakers were somewhat questionable and unfamiliar -- until now.

Specifications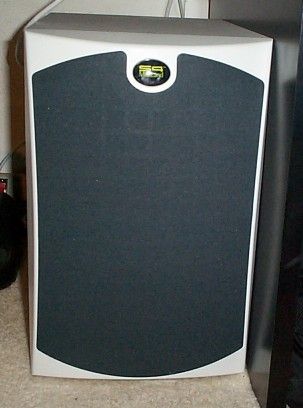 The snazzy subwoofer lights up when plugged in -- then it hits like thunder! Well, sort of...
RMS Power:
Total 100W
Satellite 10W + 10W + 10W + 10W + 10W
Subwoofer 50W
Frequency Response:
180Hz - 20kHz+3dB Satellites
20Hz - 180Hz+3dB Subwoofer
Drivers:
2.5" Satellite speakers
6.5" Subwoofer
Power Supply:
AC adapter
S/N Ratio:
55dB
Function Controls:
Control module includes power button, volume, treble, bass, fade, balance and mute controls, LED power indicator
Dimensions (WxHxD):
3.30" x 3.90" x 4.10" Satellites
8.70" x 13.50" x 13.10" Subwoofer
5.8" x 1.7" x 2.6" Control Module


The first thought that comes to mind when glancing at the spec sheet for the 7100s is: "Where did the power go?"
If you remember our review (or happen to own a set) of the MidiLand 4100s, you would know that they pumped out the same watts for the subwoofer, but 2.5x the watts per satellite. Since there are 2.5x the satellites, that shouldn't be a problem, right? Or would it be a problem? So we set these babies up...