Review: Matrox Marvel G450 eTV (Page 3/6)


Posted: May 4, 2001
Written by: Tuan "Solace" Nguyen

TV Tuner

After a hard dayís work, I either want to sit back and relax, scanning through the channels, or play a game or two on my computer. The eTV comes packed with a the same Philips TV tuner thatís found on the Rainbow Runner G series. However, Matrox has taken some time to tweak its drivers for capture. Here are some shots:



The remote has all the necessary controls to get you up and rolling but also includes some new functions. One particularly interesting function is Timeshifting. What Timeshifting does is allocate a buffer on your HD to store the live video feed from your cable and from the HD to your screen. This enables you to actually hit Pause during a sitcom for example while you go get a snack. When you return, just press Play to continue watching the show. Donít mistake this for a recorded session. Timeshifting letís you pause and play while watching TV.

Powerful Recoding

The thing I truly love about the eTV is its ability to encode MPEG2 video, that is, DVD video. You need a 600MHz computer to encode MPEG2 video onto your hard drive and youíll need ample space too. Hereís a screen shot of actual footage recorded using the eTV:



The picture quality above is a pretty good representation of what youíll get when you record. You have typical SP, EP settings, resolution settings, video settings such as brightness, contrast, and saturation.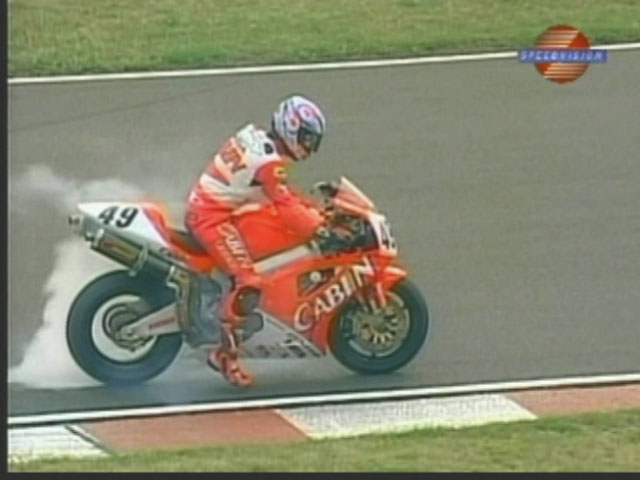 Above you see the settings for MPEG2 recording. You can record just the video or the video and the audio. Your basic settings for recording are found in this window. The little app also tests your hard driveís write speed to ensure that your computer wonít drop frames when recording. The result of dropped frames is video stuttering, which becomes quite annoying like a blip in an MP3.