Posted: March 29th, 2002
Written by: Davey McWatters

Lian-Li EX10 I/O Panel


---
---


Introduction

Lian-Li makes some of the best aluminum cases available. They also manufacture a few extra aluminum components to match your case. One of their most recent components is the EX10 I/O Panel. It allows you to plug devices directly into the front of your case rather than the rear of the case. It is manufactured out of the same type of brushed aluminum that Lian-Liís cases are made of. It looks good, but is it worth buying?

The Panel




The panel looks very clean and is built from quality aluminum. It includes two USB ports, three sound ports for attachment of a microphone and speakers, a game port for your controller, an IEEE1394, or more commonly known as firewire port, and a PS/2 connector labeled mouse; however, the PS/2 port can be used for a mouse or keyboard.




The panel comes with only a single connector on the rear. This looks like it should be a great way of doing it; however, it turns out that Lian-Liís implementation of the connector isnít the best. That will be further discussed in the installation section of the article.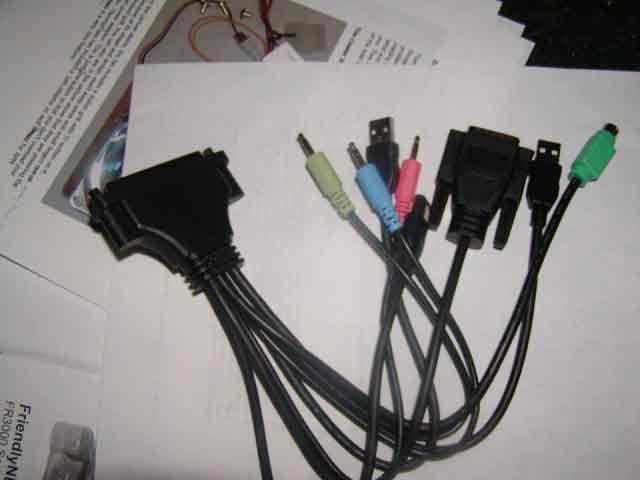 This cable will extend from the slot cover panel on the rear of your case to the individual ports that are accessible from the EX10. Lian-Li could have done a better job by extending the length of the cables, if you put it on the bottom of your case you will have trouble getting the PS/2 and USB connectors to reach all the way.




This cable will run inside your computer from the rear of the EX10 to the slot cover panel. Lian-Li should have attached a slot cover panel to the end of this cable because without a way to hold the cable in the panel it makes for a harder install than should be necessary.

Installation

Installation should be simple for a product of this nature. However, in the EX10ís situation this was not the case. There are many small things they could do to remedy the problems and make it a much easier install.

The EX10 is much shorter than your average 5.25Ē drive; it only extends to the first set of holes in your drive cage. If you donít pay attention, you might install your drive crooked with only the first set of screws in place. This makes for extra work of taking both panels back off your case and re-aligning your drive.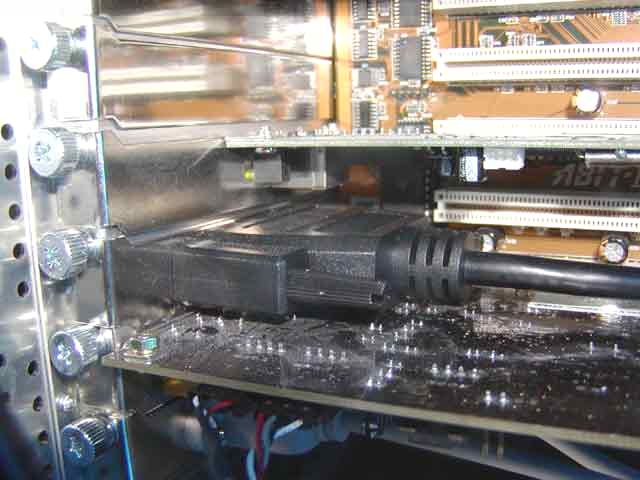 There is no way to attach the slot panel to the connector. Therefore, when you are installing it you will have to reach in between your PCI cards to hold the connector in place. If you have average to large hands, this can be a problem. It is hard to get fingers in between all of the PCI cards to hold the connector to the panel.

Lian-Li also used the male connector on the inside of your case, which was a mistake. It makes it nearly impossible to get to the screws to secure the two connectors together. I had to connect them without screws and hope that they donít come apart.




Here is a picture of the connector attached to the back of the case. It looks very nice once you finally get the two connectors together. As stated above, they could have lengthened the cables that connect to the peripheral ports and made it a simpler installation.