Review: Iwill KK266 Socket A (Page 1/9)


Posted: February 8, 2001
Written by: Tuan "Solace" Nguyen

Introduction




We haven't looked at motherboards for quite sometime here at Tweak3D, but I think it's about time we got on the roller coaster and take you guys along for the ride. It's convenient I'm talking about roller coasters today because the motherboard on hand for this review is definitely one thrilling ride.

Iwill Make Things Happen

When we talk about motherboards, ubiquitous names come to mind such as Asus, Abit and MSI. However, Iwill has been around just as long, and they aren't about to let any of the aforementioned names take crowns for themselves.

In this review, Iwill makes a swooping introduction with its KK266 Socket A motherboard. Not going into too much detail now to giveaway the entire review, I feel compelled to say one simple phrase -- simply kick ass.

The KK266 Motherboard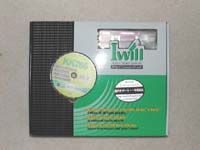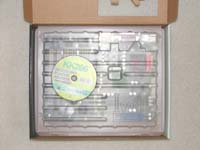 Real Protection. Click for larger view.



Iwill has introduced two flavors of the KK266, the vanilla version and the KK266-R (RAID). Today though, we'll be looking at the KK266 motherboard. Although we would have liked to dish out a review of the RAID version, we felt it would unfairly paint a "value" image on the regular KK266, which is far from "value". As a matter of fact, I'll be replacing my Abit K7T or my MSI K7T Pro systems with this board.

VIA KT133A Chipset

Iwill bases its KK266 on VIA's KT133A chipset which extends on features established in its older -- but still largely impressive -- KT133 chipset. The older brethren supported features such as UltraATA 66, 200MHz DDR FSB, and a host of other standard features that compelled it to be one of the most demanded chipsets of 2000. This year however, things have changed a little and we as consumers and users demand more from our products.

The new KT133A chipset now comes equipped to handle UltraATA 100 drives, VC SDRAM and the new 266MHz DDR FSB introduced by AMD for new Thunderbird Athlon processors. The new chips are available in 1.0, 1.1 and 1.2GHz using 266MHz FSB instead of 200MHz.