Posted: September 9th, 2001
Written by: Tuan "GT2k" Huynh



The Hardware




Since the Fortissimo II is based on the Cirrus Logic CS4624, it utilizes Sensaura based 3d positional audio. Sensaura provides support for Microsoft Direct Sound 3D, EAX 1.0EAX 2, A3D 1, I3DL2, MacroFX, MultiDrive, ZoomFX, EnvironmentFX, and Legacy audio support for older DOS games. The CS4624 also provides a hardware equalizer for tuning the audio to the way you like it.

Very much like every other recent Hercules product, the Fortissimo II is built onto a beautiful Blue PCB. Onboard there is a CD In and Auxiliary in connector for connecting your optical drive or TV Tuner which has become typical of sound cards. There seems to be no internal S/PIDF input for optical drives. Other then not having an internal S/PIDF connector there seems to be no flaws in the layout.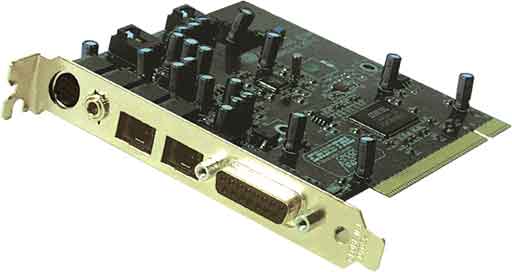 From left to right, the connectors are; din, line in, optical S/PIDF in/out, and midi game port. Since the Fortissimo II offers quite a few output connectors, a din cable is needed since the PCB is not big enough to fit all the connectors. For everyone who owns a minidisk player, the Fortissimo II offers Optical S/PIDF out for connectivity to your minidisk player. The Optical output can also provide a DTS and AC-3 pass-through for connectivity to a Home Theater receiver or Dolby Digital speakers.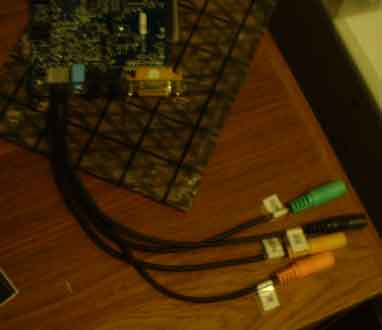 The Din cable is nicely color coded like most sound cards out on the market today. From top to bottom the connectors are; front speaker out, rear speaker out, headphones, and microphone input. Hercules listened to what users wanted and included a separate headphone jack so users wonít have to disconnect their speakers to use headphones. Unlike the Game Theater XPís headphone output, the Fortissimo IIís headphone output isnít auto detected so youíll have to change the setting in the Fortissimo II control panel.

Installation

Installation was as simple as pie. Pop open your computer, stick in the card, screw it in, put the cover back on, turn on your computer, hope no magical blue smoke comes out, boot into Windows, let it detect the sound card, have Windows search the CD for drivers, and you are done. Depending on the method you install the drivers, a reboot might be necessary if you are installing the drivers using the Auto run utility found on the Installation CD.

Linux users should be happy to know that Cirrus Logic provides generic Linux drivers for their whole line of CS46xx DSPís including the CS4624 that the Fortissimo II is based on.