Asanté FriendlyNet 3002AL


Posted: April 8, 2002
Written by: Davey McWatters

Asanté FriendlyNet FR3002AL


---
---
PCMCIA Card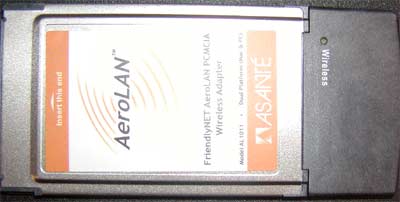 Above is a picture of the PCMCIA card Asanté included for me to review with the FR3002AL. It is a standard 802.11b card. The only issue I don't care for on the card is the placement of the Wireless connection LED. It can get covered up by the notebooks casing. I would like it to be further out on the PCMCIA card.

Installation

Installing the Asanté PCMCIA card was a breeze. All that was required was to insert it into the notebook's PCMCIA slot and insert the CD and it worked. While installing the drivers, it also installed Asanté's wireless configuration utility, which has all of the customizable options you could ask for in a configuration utility.




The first tab, titled Link Info, gives you information about your connection to the router. It gives you your transfer speed as well as your link quality and signal strengths. It also tells you what channel it is operating on and your network state, all very useful diagnostic information.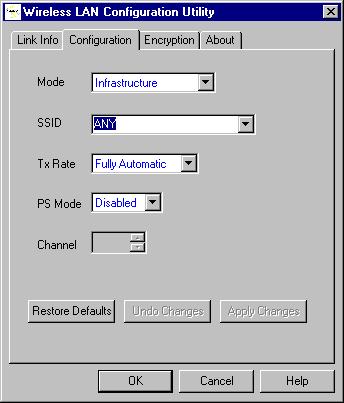 Second, is the Configuration tab. It includes the options to set your data transfer speed as well as your network name and channel. For most users, you will want to leave everything in this tab to the default setting.




The third is the encryption tab. It includes the options for you to select which security algorithm you wish to use, whether it be 64bit or 128bit. It also includes the area to enter the pass code used in your WEP security.




The last tab is titled about. It simply lists information about your driver and firmware versions.