Review: Alpha PEP66T Socket Heatsink (Page 2/4)


Posted: April 14, 2001
Written by: Tuan "Solace" Nguyen

PEP66T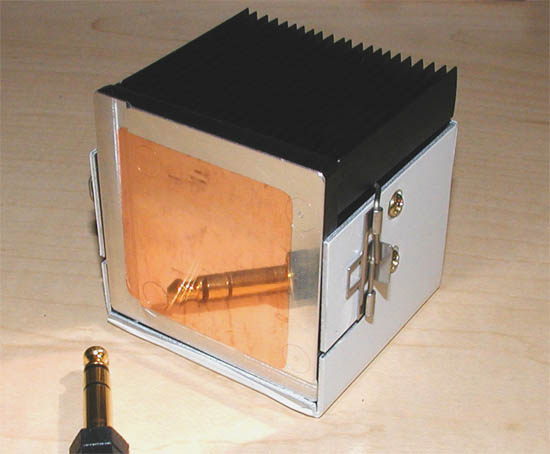 A copper inlay polished to a mirror finish


In the picture we see what Alpha is most famous for -- a copper embedded base. With a base thatís this smooth, heat from the processor core transfers into the heatsink more rapidly and effectively. With heatsinks that have mirror finishes, only a thin layer of heatsink compound is needed. The objective of using thermal compound is to minimize and eliminate gaps between the processor and the heatsink without adding excessive material in-between.

Of the many heatsinks Iíve come across, only Alpha heatsinks have such a smooth finish. Alpha produces extremely high quality products and this is one of the main reasons that I recommend Alpha heatsinks to everyone that asks. Besides having excellent craftsmanship and care, Alpha heatsinks also perform very well and are one of the best to consider if you are or want to be, an avid overclocker.

Tweaking a Heatsink

The PEP66T ships with a 60x60x10mm Delta fan. This fan, while not the greatest, does give a good combination of low noise and performance. In terms of noise, itís quiet but not quite a Sanyo Denki. In terms of performance, itís good but not quite a 60x60x25mm YS Tech or a noisy 38CFM Delta. Overall, the 60x60x10mm low profile Delta does the job well without becoming excessively loud. These are the same fans that come on TaiSol heatsinks that AMD bundles with its retail boxed processors.

So what do we do now that we have an excellent heatsink with a fan that is good but doesnít move enough air to unleash the full potentials of our heatsink? Taking a look at our PEP66T, I think adding another Delta fan into the mix isnít such a bad idea! Thus we have the following: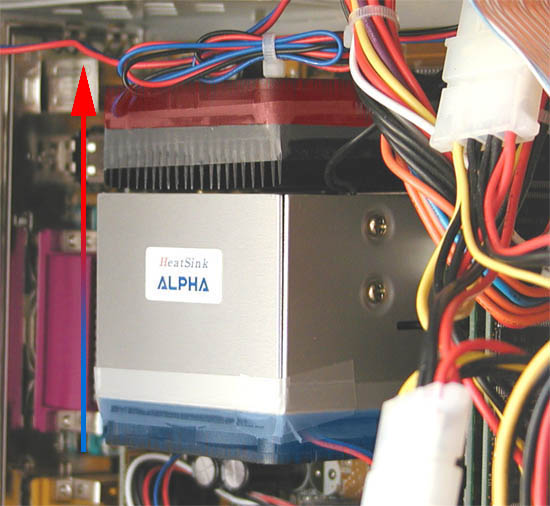 A Delta at the bottom and a Delta at the top


Besides slapping the two fans together quickly with tape, I think I could have done a better cosmetic job. For the sake of testing though, I didnít mind the grungy look.

At the bottom of the PEP66T, I have one fan taking cool air into the heatsink and I have one fan at the top sucking hot air out. By the time the air from the bottom fan reaches the top of the heatsink, it has lost much of its movement power and so having a second fan sucking air away increases flow through the heatsink dramatically. If I were to really the setup thatís pictured above, I would totally seal off any openings around the shroud. See where the tap leaves areas open? That reduces airflow because air from outside of the heatsink will leak inside, reducing the concentrated suction power of the top fan.