Addtronics 6896A Review (Page 1/3)


Posted: June 26, 2000
Written by: Dan "Tweak Monkey" Kennedy
Price: $132.00 (300 watt version) from The Card Cooler
Review unit supplied by: The Card Cooler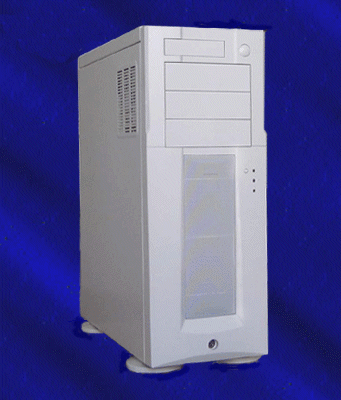 Introduction

Like a good monitor, a good computer case can stay in your home for years and years. Unlike a CPU, hard drive, or video card, a case is one of those PC components that rarely needs to be upgraded; especially if it's a good one to start with. For this reason, people should buy the case they want when they want it. They shouldn't settle for a cheap, small, boring case if they plan on looking for a bigger case in a couple of years.

Well, while I was searching for a new home for my Celeron II 566@850 / Abit BF6 system, I stumbled across one of the coolest looking cases I had seen in a long time. I was immediately hooked, and so I acquired a unit for review. This case is the wonderful Addtronics 6896A. If you are as impressed as I was with the exterior chassis, wait till you see the guts of this baby.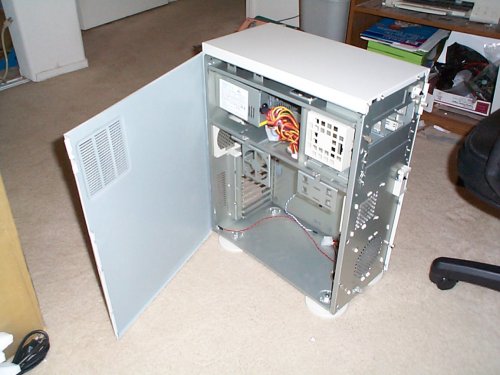 Check out those swing-out doors!

Features

What kind of features can a case have that makes it stick out over others? Aren't most cases basically the same? Nope! At least, not the Addtronics 6896A. Here's a quick list of the specifications:

•Slide-In/Out Motherboard Tray And Slot Bracket - Easy Installation, Testing, And Maintenance
•Swing-Open Side Doors For Easy Access To Chassis For Easy Access And Maintenance.
•Front Panel Removable Air Filter - Easy Clean
•Fit Different Motherboard Size ATX, FULL Or BABY AT
•Security Lock On Front Panel - No Unauthorized Opening.
•Can Fit Different ATX Motherboards(Marl, Venus, Tucson,At...)
•No Screw And Wire On Front Panel.
•Ventilation Holes On The Front Panel Allows Cool Air To Enter, While Hot Air Exits Through Ventilation Holes On The Side Doors And Back Of The Case.
•Optional Fans Are Available In Addition To The Power Supply Fan. Non-Screw Fan Bracket.
•Clip-On Bezel No Screw & Wire
•Washable Front Filter To Keep Dust Out
•Drive Rails For Ease Of Drive Installation
•Adjustable Height Base For Uneven Surfaces
•Can Hold Up To 6 Fans (8X8cm 4, 9X9cm 1, 12X12cm 1)For Maximum Ventilation
•Locking Front Panel & Main Chassis For Security
•Metal Shielding For All Exposed Drive Bays To Meet FCC Spec's
•Top Cover Opens For Convenient Access To Drives
•All Flanges Deburred For Safety
•Clip-On Bezel No Screw & Wire
•94hb ABS Plastic Material
•Zinc Plated Treatment · S.E.C.C. Steel Sheeting
•Screw In EMI Drive Bay Fillers
•Meet FCC B Spec.
•Power Supply: Ps/2, ATX. Safety: UL/CSA/TUV/CE/CB/N/D/FI/S
•Each Power Supply Pass Extra 30 Minutes Test On Our Factory, Very Very Low RMA Rate
•N.W. 15kg G.W. 17kg

Here are a couple shots of the inside: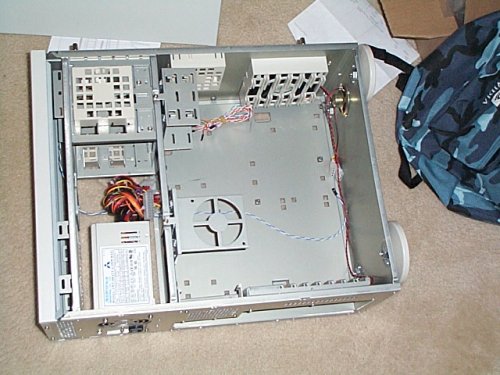 So... on to one of the most important aspects of a case -- the installation...