Posted: May 26th, 2004
Written by: Adam Honek
---
---


First impressions



Nokia as a largely mobile phone orientated company very much has a marketing policy that is probably unique in that each packaging corresponds to a model of phone and no other. In this release Nokia very much markets the Nokia 6600 as "vision becomes reality" so its no surprise the box focuses on photography with an elegant twist. In terms of content we are offered the standard set (for Nokia Symbian platform phones) of user manual, battery, MMC 32MB card, warranty card (depends on country of purchase) and of course the phone which in our case came in a light grey colour. For readers preferring a different style there is a "Rose" colour version but to us this is simply a darker grey with a steal finish to it.

Unpacking the contents is by far an easy task for anyone, installing a SIM card and MMC is also not troublesome however Nokia have implemented a new locking mechanism that in our opinion is an improvement over previous versions. In this model the slider can lock either MMC or SIM card, or lock both and is made of a one element grey plastic as oppose to aluminium, it feels firmer and is easier to move from one position to the other. After installing the 850mAh Li-Ion BL-5C battery the phone fits nicely into ones hand being smaller than a 3650 and about the same height as a 7650 although lighter than both weighing in at 125g. This hasn't stopped it feeling solid in feel. Key layout is very ergonomic with only perhaps a slight problem occurring when typing messages using the lower most keys, in such cases it might be necessary to assist yourself holding the phone with both hands. Nokia thought that a joystick is more responsive to use than a joy-pad (as in the 3650) and has therefore gone back to providing one very identical to that in the 7650 albeit this time with a less rubber feel. Bad news to some might be that the camera lens is exposed to scratches if you don't happen to use protective casing, the entry of dust to the LCD screen however seems a non issue with the plastic casing having a tight fit.

Styling of this model should appeal to most, it is conservative yet elegant. The location of several control buttons at the side is something some people have disliked however we havenít found this problematic, ending a call is possible with your thumb without even taking the phone from your ear. The covers are not user changeable and remain the domain of Nokia service centers due to requiring a specialized tool. What may become annoying to some is a long boot time when the device is turned, thankfully such operation isnít performed often and so we treat this as a non-issue.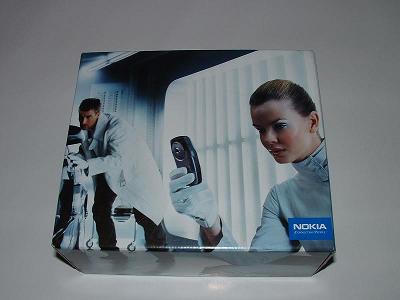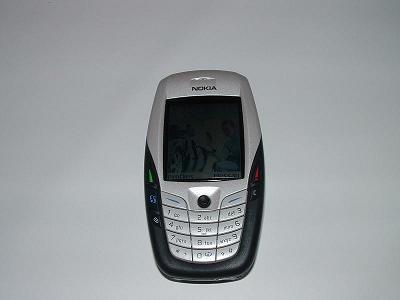 Click images to enlarge.